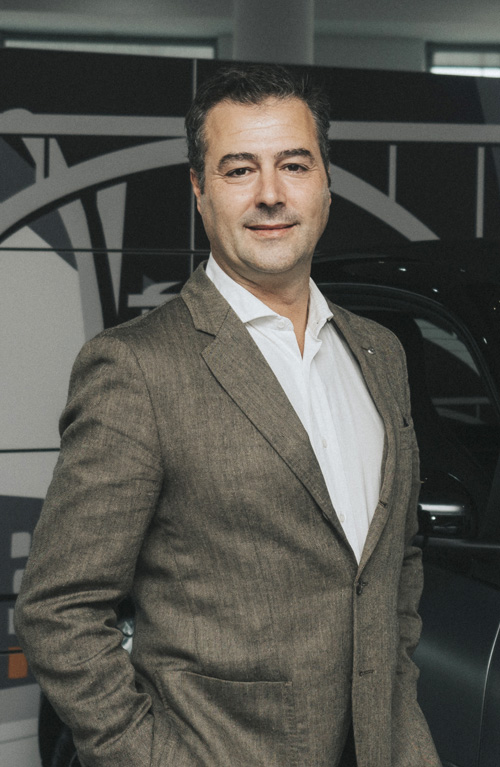 Bernardo Corrêa Villa
Bernardo Villa, 46, married, father of 3 children and currently Head of Sales & Marketing for smart, holds a degree in economics from Católica Lisbon School of Business & Economics.
I began my career in marketing consulting before joining the automotive world 18 years ago at Mercedes-Benz Portugal (MBP) to take the responsibility of introducing the smart brand in the country.
After going through the creation of the fleet department of MBP, I took over the Head of Sales for Mercedes-Benz Passenger Cars to return in 2011 to smart with the mission to secure sales and prepare the brand and the dealer network for the launch of the new generation of models.
By this time the brand gains a new breath driven by the conquest for Portugal of the world's largest concentration of smart cars "smart Times", which receives a record number of smarts in Cascais and projects the country
internationally.
From 2014 with the launch of the new model generation the brand feels the need to become more emotional and re-challenge urban mobility. At this time, projects like #smarteffect or #standmaispequeno contributed to raised brand awareness to record levels and Portugal to be recognized as smart Market of the World 2013 and 2017, for its sales and marketing performance.
Some references:
#smarteffect –
https://www.youtube.com/watch?v=oXHKdo4XaQo

#standmaispequeno -
https://www.youtube.com/watch?v=m_KM717TdYk

Skills
Business Development | Strategic Planning | Motivational Leadership | Marketing Strategies | Innovative thinker | Collaborative Team Player | Focus on Performance & Goals